Got it installed without any major issues. Hood clears without any problem. Getting the valve cover on and off is tricky as the hood latch bracket is close. I think I can make it a lot better in the next version.
Prior to the install I did the final lubrication test with the cams in. The pressure came up about 5 psi and I saw oil seeping around every cam bearing journal. Still lots to do but this is a major milestone for sure.
I know the wiring is a mess and it's something I need to address.
Before I installed it I took a few shots of it assembled.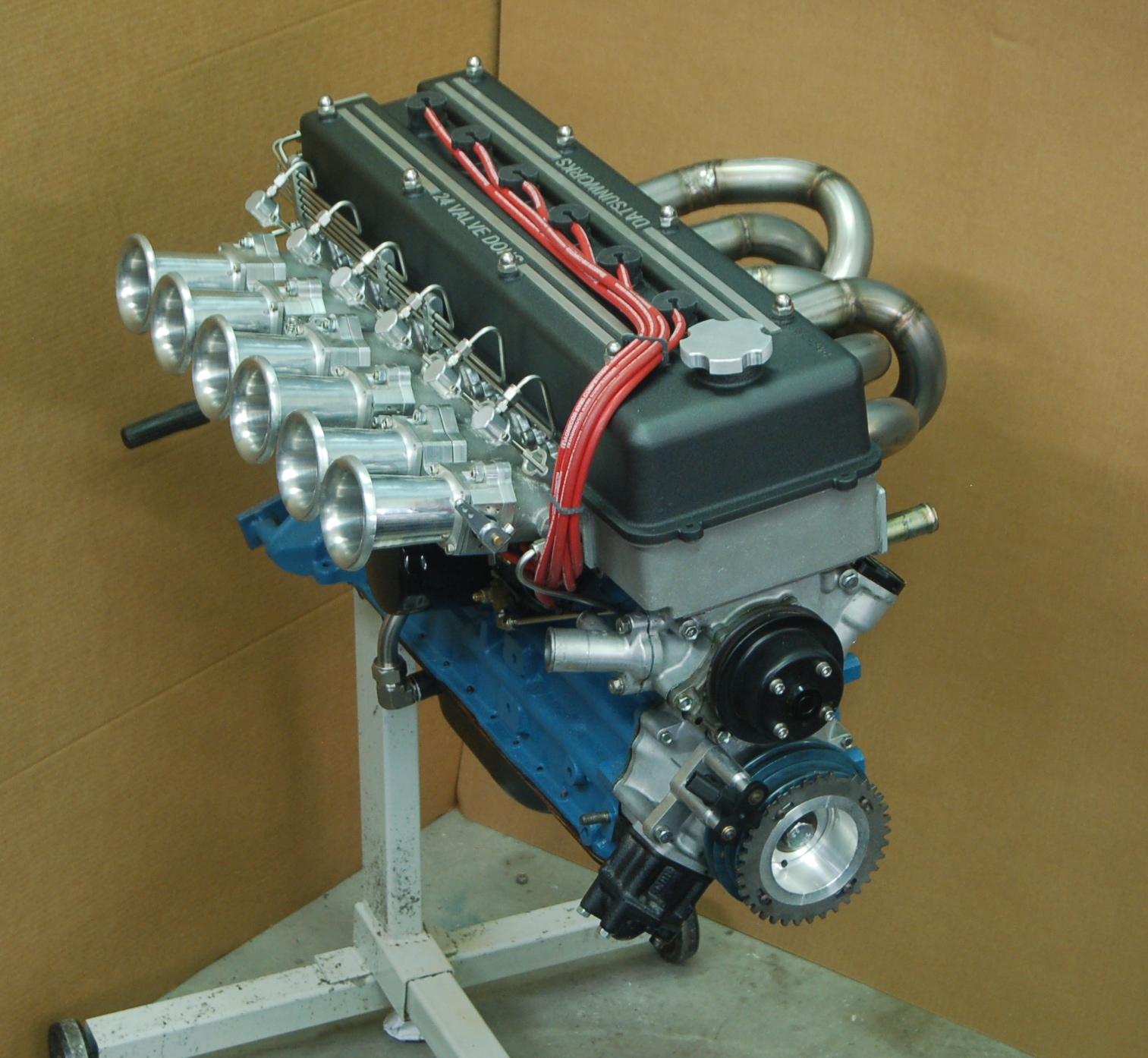 I made up custom wire looms out of Type 1 PVC