Gun drilled S7 tool steel. Eight standard and two VCT.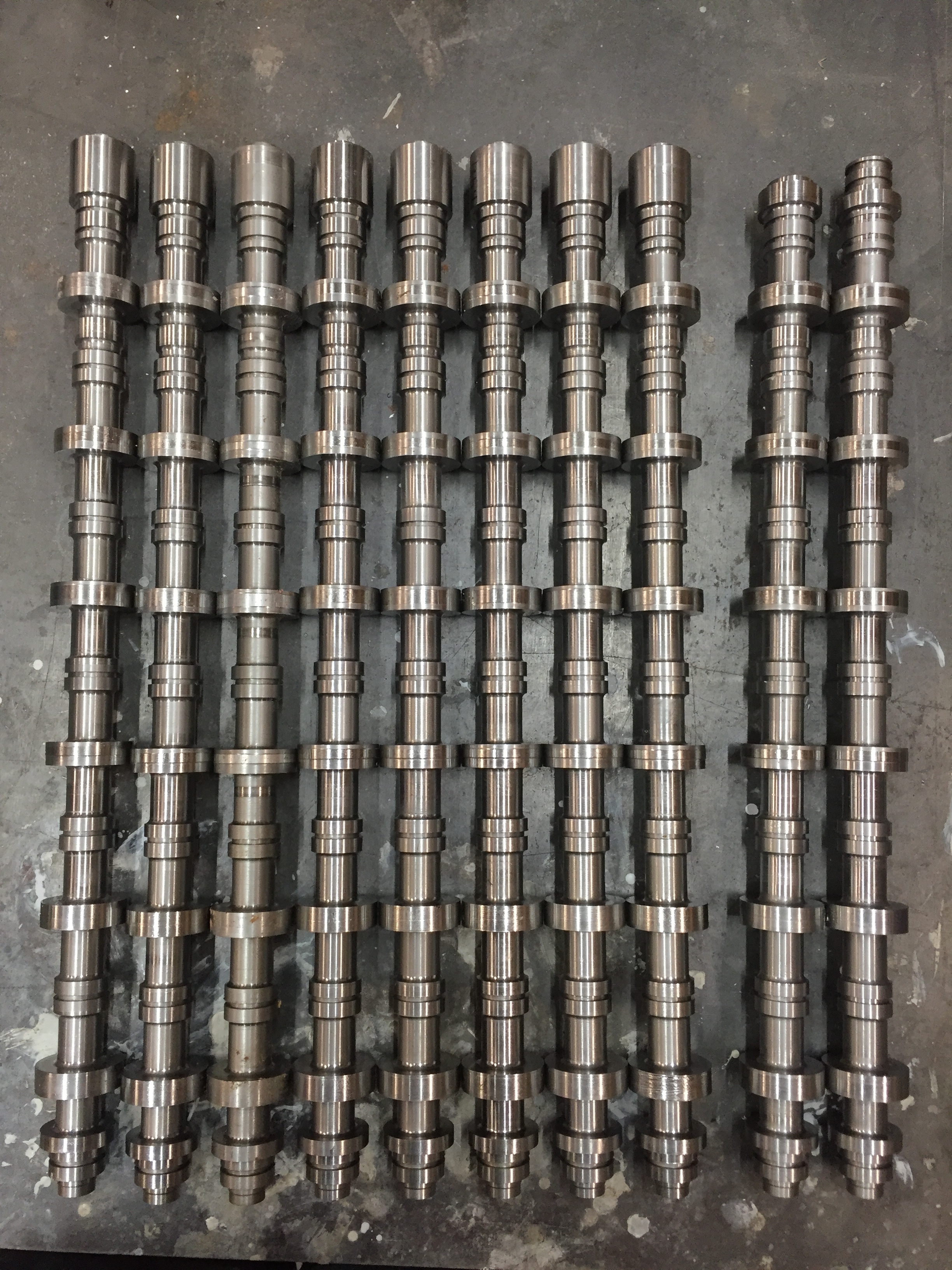 My poor little lathe got quite the workout:)
These are the fronts of the VCT cams.
I'm copying the K20 dimensions as closely as possible. For some reason they use a very shallow feed groove on the cam bearing and a much deeper groove on the phaser end.
Number one cam tower with the VCT grooves machined in. The drilled holes lead down to the head and the grooves will line up with the cam when I bore the towers.
The letter C is where the intake cam will be. Although that is a coincidence as this is tower 1 set C. The next step is numbering the towers and after that they are machined as sets. I'm doing five sets this run.
Making progress!