Each one is a 2 piece affair. The inner hub is keyed to the cam and the outer hub holds the gear. The back side of the inner hub holds a thrust bearing. This way I can shim the bearing if I want to decrease the clearance. There will be 5) 5mm bolts in the outer flange to lock the 2 hubs together.
Assembled hub.
With gear. I had to turn the gear around to get it to line up with the idler gear.
And the best part is it fits!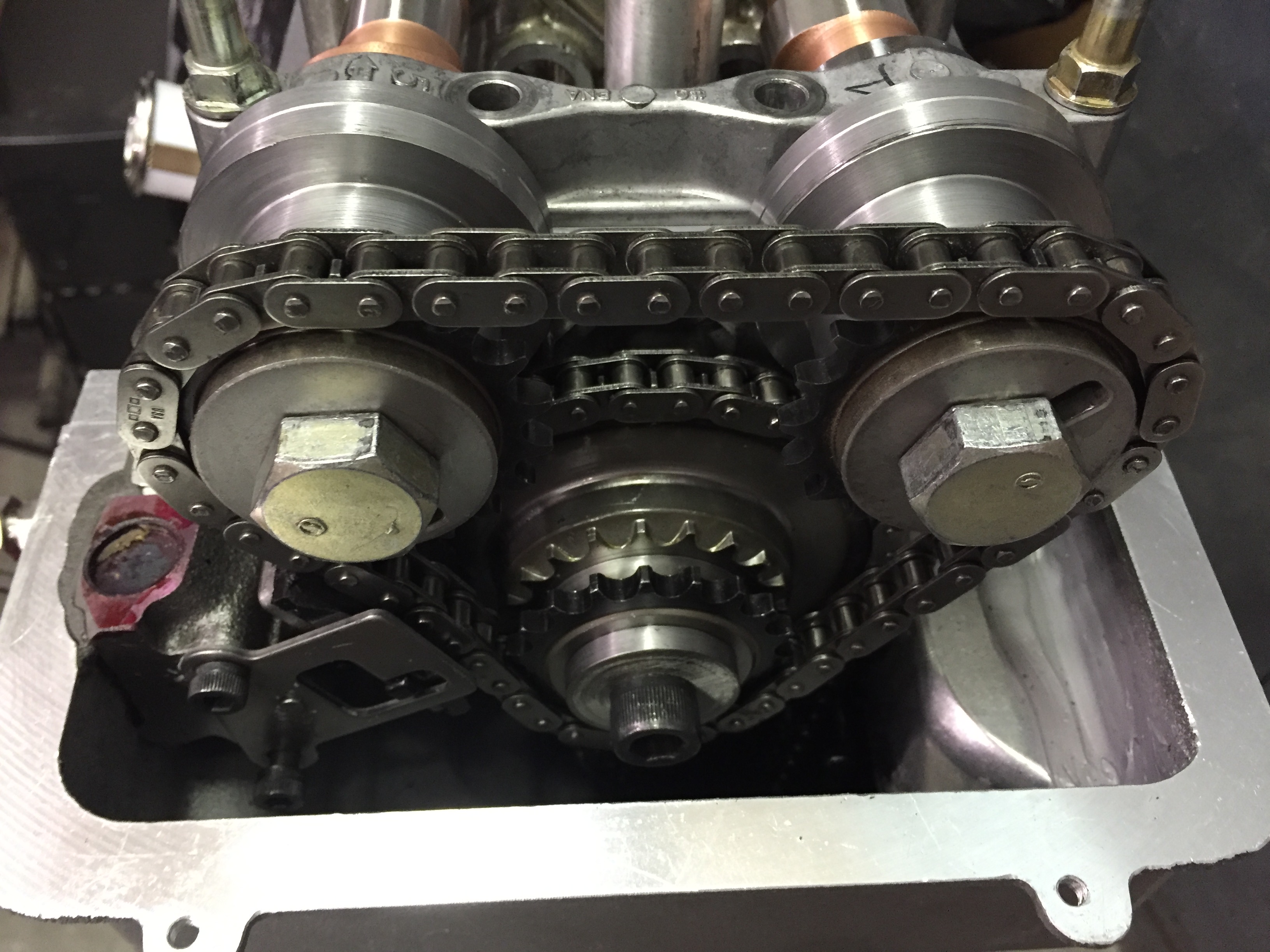 Up next is the slots and the bolt holes. I'm going to see if I can get the cams close degree wise before I key the hubs. This way I'll be able to utilize the full travel of the slots.
I'm already working on simpler solutions for the next ones.