I couldn't find anything that I liked so I decided to machine my own. My build style is 70's works look. I felt that an aluminum cap with knurling would fit the bill.
Here is a shot right after I finished the machine work.
Had a little too much bling for my taste so I threw it in the vibratory finisher for a few minutes.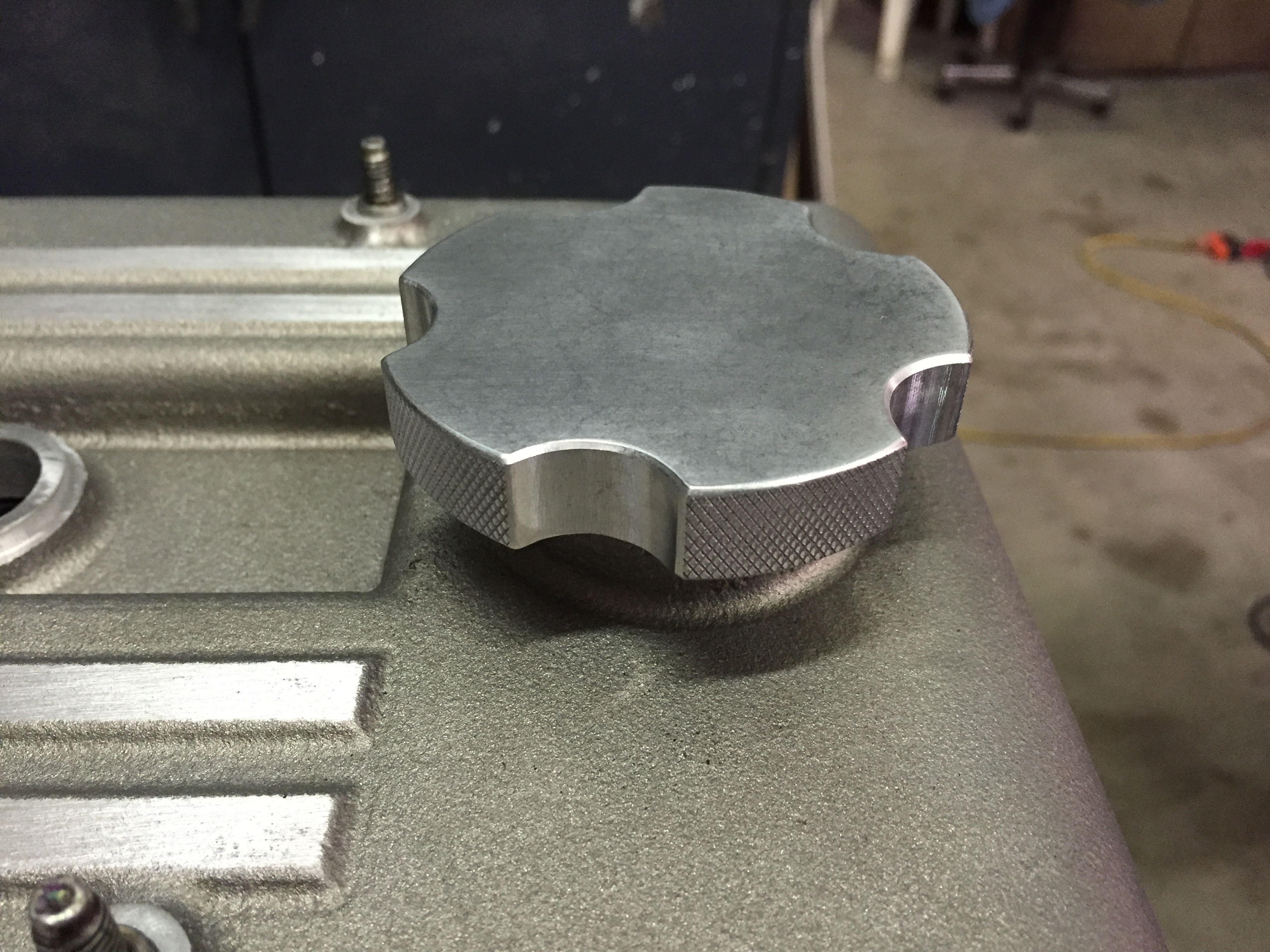 Now it's more to my liking. And since this will be my daily driver probably closer to how it will look in a month or so.  Gritty:)